An update on the progress of the sculpt of a dragon I'm plan on making an illustration with its renders.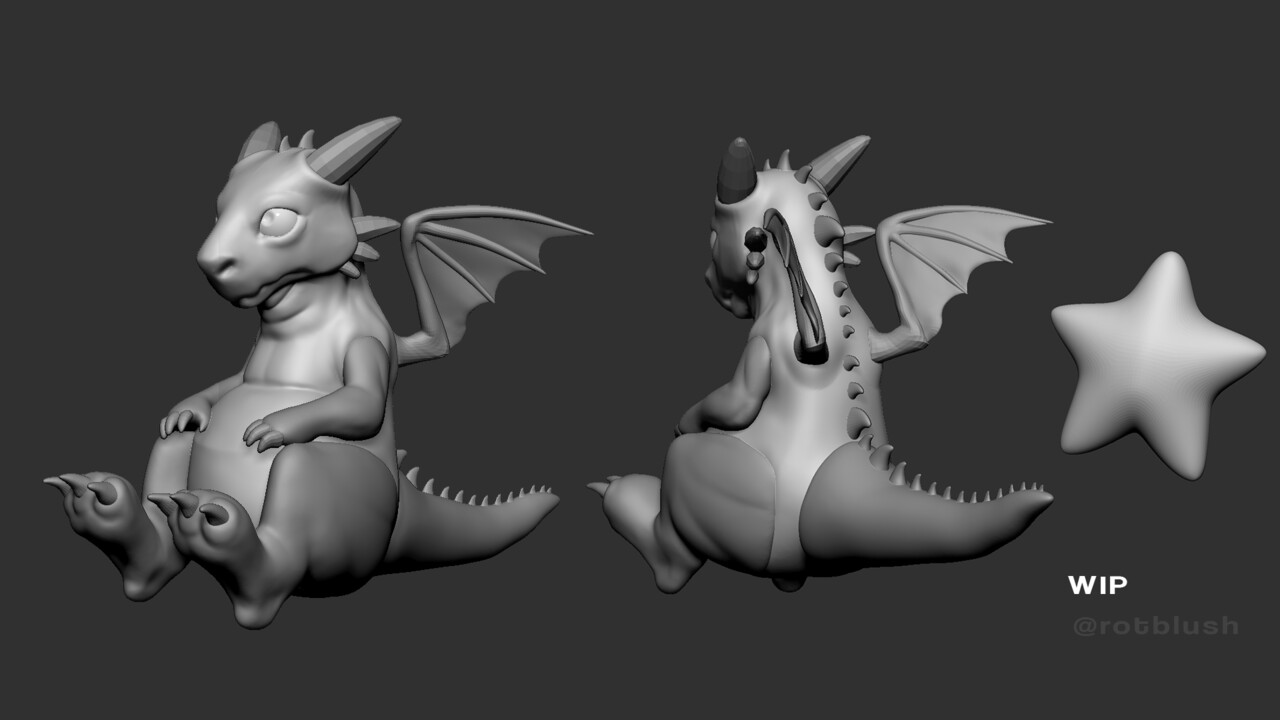 The illustration consists of a falling star that lands in the dragons head, waking it from its sleep.
I still need to work on placing the star and adjusting the weight of it's head with the hit of the star.
Also, for this week I will be making a short devlog video of my recent work made for Test Studios Games' Cool Earth, a mobile game about global warming awareness. I feel like I've improved my UI design quite a bit, so I will be sharing the process of getting the design of a couple Widget blueprints in UE4. Stay tuned for it!
Diana Ulloa - Freelance Organic 3D artist | Portfolio
YouTube | Twitter | Instagram | LinkedIn